Certified Chrysler Dodge Jeep RAM Fiat Collision Repair and Body Shop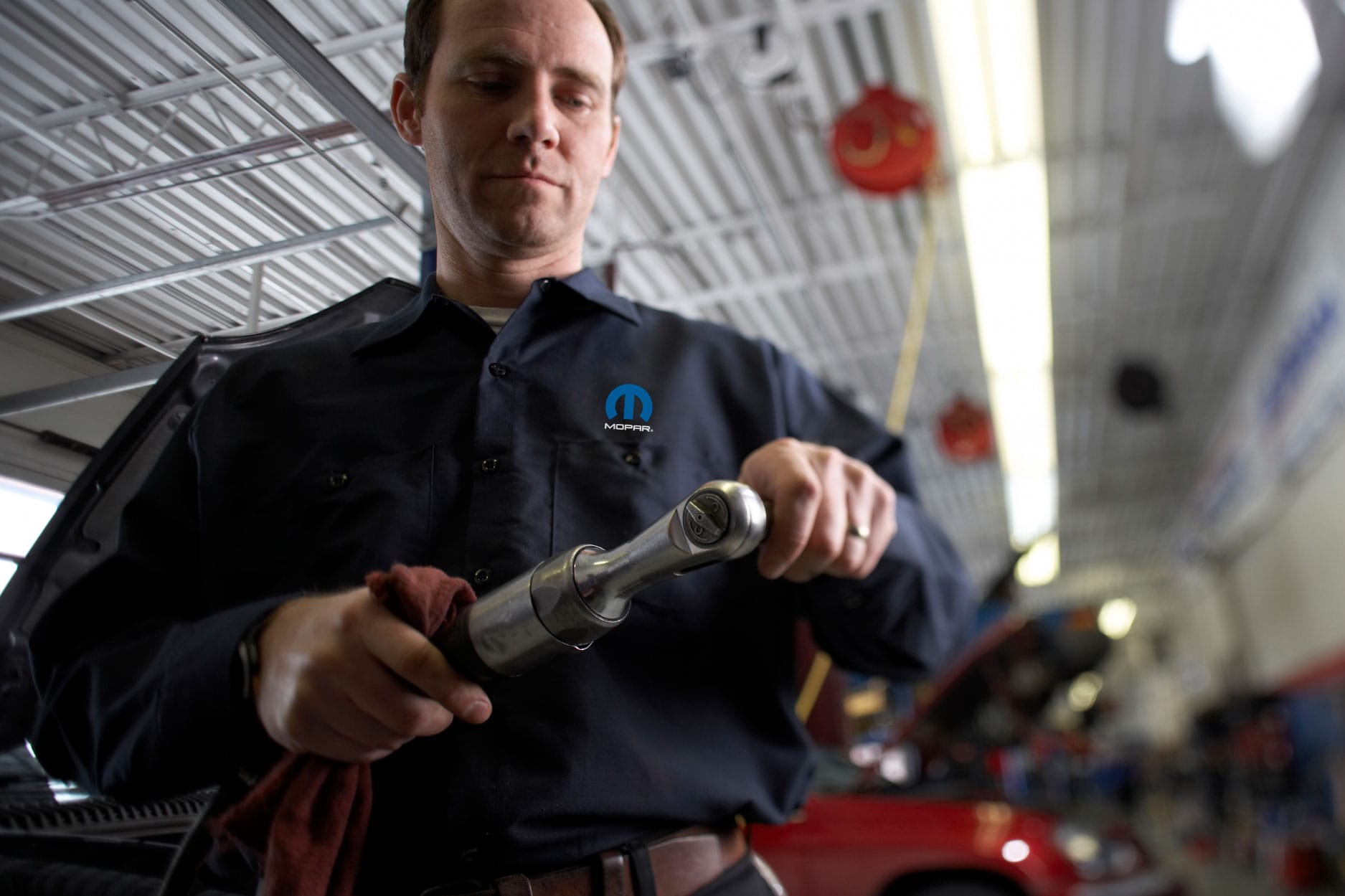 Chrysler Dodge Jeep Ram Certified Collision & Auto Body Shop in Louisville, KY
When your Chrysler, Jeep, Ram, FIAT, or Dodge car is involved in an accident, looking for a repairing center that delivers an exceptional repair experience and meets or exceeds the repair work standards for your vehicle can sometimes be hectic. The great news is that Oxmoor Collision and Body Shop is a state-of-the-art facility that relies on sophisticated modern technology. Our tech includes radars, sensors, and cameras located on your vehicle to help our trained and certified technicians repair your vehicle with utmost Chrysler standards.
---
MOST POPULAR AUTO BODY SERVICES
We believe body repairs not only consist of fixing the damaged aesthetic, but it's also our top priority to make sure the functionality of your vehicle is safe and longevity when you get back to the road. We perform various collision repairs by specializing in auto body service like:
Bumper Repairs
Fender Repair
Glass Repairs
Weather Damage Repairs
Depending on the kind of damage your vehicle is involved in, our certified technicians will classify the extent of the damage in three states, structural damage, hidden damage or cosmetic damage, or a combination of them all. This may cause worry about the cost of the services, but don't worry. At Oxmoor Collision Center, we handle all your billing services direct to your insurance company.
Cosmetic Damage
When your vehicle is involved in cosmetic damage, this can result from painting scratches, dings on the vehicle hood, or get a scraped bumper. Frequently these damages are caused by bad weather conditions, lightly bumping into an obstacle, etc. When you bring your car at Oxmoor Collision Center, you can rest assured of top-notch repair. Our technicians, who have vast expertise in paint refinishing, will work on your vehicle.
Hidden Damage
From the nature of the damage, our technicians connect to the vehicle's computer and determine what the diagnostic systems disclose about the damage.
Structural damage
When the energy of a collision is severe, your car is likely to suffer structural damage. At Oxmoor Collision Center, our technicians have an extensive understanding of manufacturing background and are equipped with all necessary resources from our body shop to provide world-class repair for your vehicle.
---
Mopar Certified Auto Body Repairs and more
Oxmoor Collision Repair Center offers 24 hours towing services in case your vehicle is involved in a collision. We provide hassle-free services to our highly esteemed customers, where we make sure we pick up you and your vehicle and bring it to our secure fenced location. We pride ourselves on being the only Collision and Body Shop at Louisville and have a premier dealership with Chrysler. According to your desire, we offer performance parts OEM accessories for your vehicle At Oxmoor Chrysler Dodge Jeep and Ram collision and Body Shop.
Oxmoor Collision is located at:
11505 Electron Dr • Louisville, KY 40299