Certified Land Rover Collision Center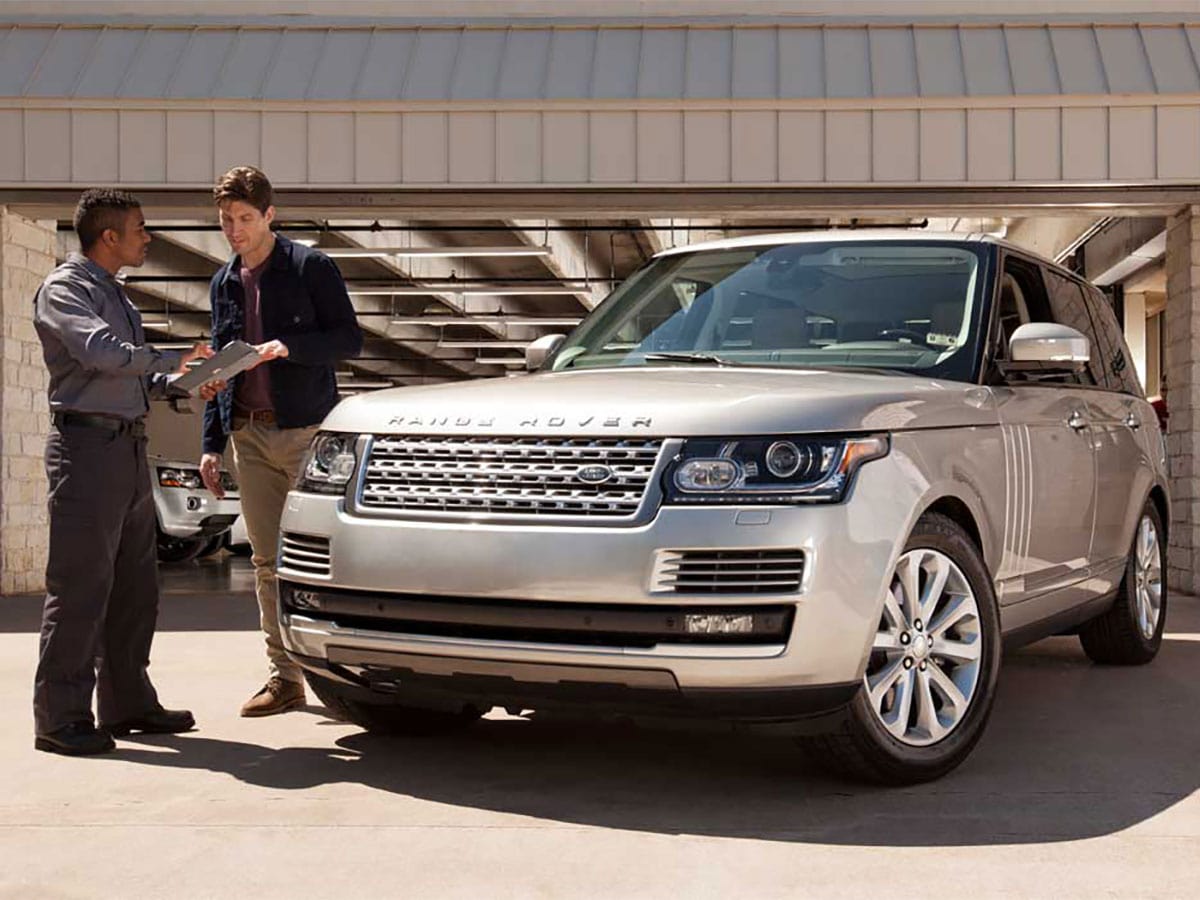 Land Rover Certified Collision & Body Shop
A Land Rover is far from a low costing vehicle and often will become the pride of the driver of the vehicle. However, when you get a little ding in your Land Rover or, even worse, have been involved in a collision, you will want to get your auto body repairs done properly and timely. Since that is the case, you should know about the Land Rover body shop Oxmoor Collision when you are in the Louisville area. Once you know why this shop is the stand-out shop, it is easy to see this is the best place to get the repair work done on your vehicle.
---
We all know how much of a headache working with an insurance company can be. However, we take the guesswork out of the insurance claims, and we do all that we can to make your job easier. We have a claims department that will help you navigate the muddled roads insurance companies tend to put in place. This means you just have to allow our department to work with the insurance company and provide the required information, and it will be taken care of for you, as long as the insurance company approves the claim.
Land Rover Parts
Nothing is worse on your Land Rover when you pick up the repaired vehicle and notice that the bumpers do not look like each other. That can happen at times and often it comes from the insurance companies or other collision repair shops in the Louisville area using aftermarket parts. These parts do work, but they can detract from your vehicle's value on certain reports and can even make it harder to get the full value of your Land Rover. With the correct OEM parts being used or genuine parts, it tends to help your vehicle hold its value better and looks better once the parts are put back on the Land Rover.
Professional Land Rover Technicians
Like most collision repair shops in Louisville, we work on a lot of vehicles. However, if you want to have an experienced company doing the work for you, you cannot go wrong with us. We have years of experience working on Land Rover vehicles, making it easier for you to know your vehicle will look right and maintain the high standard you have come to expect from Land Rover's.
---
Get The Best Collision Repairs At Oxmoor Collision
Looking at some shops you may find that they are all claiming to be the best. However, if you want a Land Rover body shop in Louisville to do the work for you, then you cannot go wrong with Oxmoor Collision. Our body repair technicians are all properly trained to repair your Land Rover, but also they all have access to the proper equipment to do the job right. All of these combined make it easy to see why you should use our company to get your Land Rover back to looking like new in the Louisville area.
Oxmoor Collision is located at:
11505 Electron Dr • Louisville, KY 40299