Automotive Detailing Service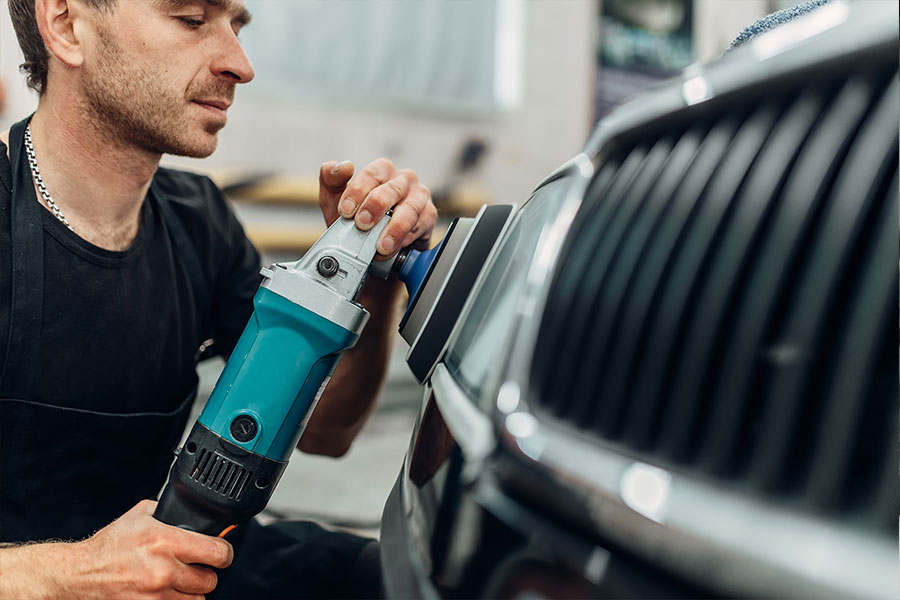 Automotive Detailing Service at Oxmoor Collision
We all know what it's like to be inside a dirty car. Even if you do your best to keep it clean with your cleaning supplies and tools at home, you still won't be able to reach inside of every nook and cranny. That's where automotive detailing services at Oxmoor Collision come in. We help you clean every last inch of the interior and exterior of your vehicle so that you and your passengers get to experience your vehicle exactly as you were intended to: with a clean, pleasant driving experience. These services also help to preserve the value of your car over the long term, if you decide to either sell it in the future or trade it in. Schedule your appointment online today, and let our service professionals restore your car to factory cleanliness.
---
The Complete Detailing Package at Oxmoor Collision
If it's been a minute since your vehicle has been thoroughly cleaned, your best bet may be to schedule the complete detailing package at Oxmoor Collision. This package includes exterior and interior cleaning services designed to resolve any sort of debris your vehicle may have.
Exterior Detailing:
Steam cleaning of your engine
Light scratch and scuff removal
Wax, polish, and buff
Fender well restoration
Tire dressed
Wheel cleaning
Window cleaning
Interior Detailing:
Machine wash carpet
Upholstery cleaning
Plastic vinyl protectant
Interior window cleaning
Fresh scent cleaning
A La Carte Detailing Services in Louisville, KY
Maybe you don't feel as though you need an extensive detailing service – maybe some specific services will do for you. If you know exactly what you need and what you don't need, take advantage of our a la carte detailing services, where you can select any of the following as necessary:
Waxing, polishing, and buffing
Over-spray removal
Steam clean engine compartment
Chrome polishing
Plastic and vinyl protectant
Leather cleaning and conditioning
Fender well undercoating
Tree sap removal
Machine cleaning of carpet and upholstery
Light scratch and scuff removal
Free Estimates at Oxmoor Collision
If you are ever involved in an unfortunate collision, know that having your estimate prepared isn't going to cost you a fortune – not with Oxmoor Collision around. Our free estimates are provided at no cost to our customers so that you can find out exactly how much repairs are going to cost to get your vehicle restored to its former glory.
---
Schedule Detailing Appointments Online
Our website is designed to help our customers book their vehicle detailing service appointments online with just the click of a button. Schedule your vehicle's detailing appointment online today, and let the highly-trained service professionals at Oxmoor Collision get your vehicle's exterior and interior back to factory conditions with great services in our Louisville, KY service department.
Oxmoor Collision is located at:
11505 Electron Dr • Louisville, KY 40299
Dealer Wallet Service Marketing & Fixed Ops SEO by