Certified Hyundai Collision Center and Body Shop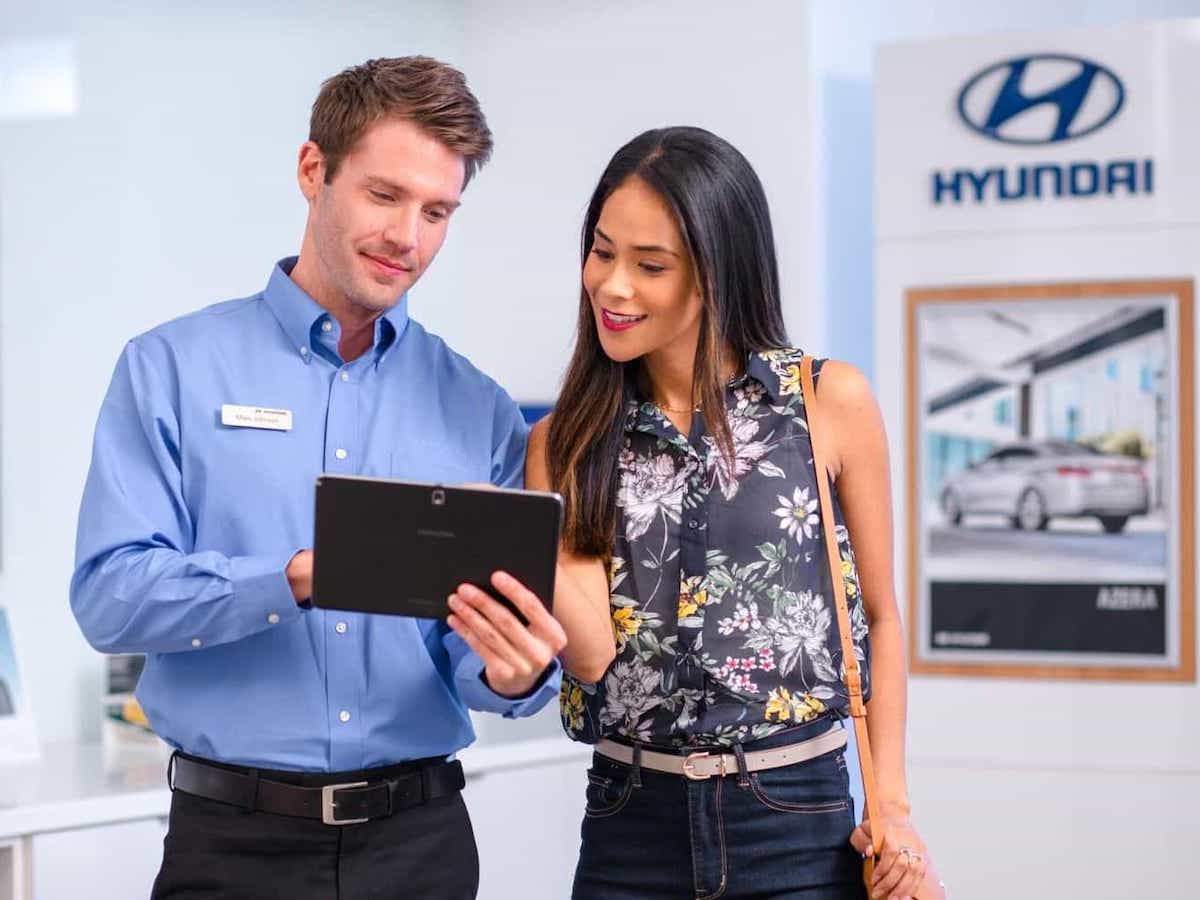 Hyundai Certified Collision & Auto Body Shop in Louisville, KY
When it comes to finding a reliable and certified Collision and Body Shop for Your Hyundai, Oxmoor Collision is the place to visit. Whether a small collision or a severe crash, our highly trained and certified technicians are always ready to put you and your car back on the road. We lean towards making it easy for our customers to file insurance details to cover the repair bills and attain the utmost Hyundai standards to your vehicle after repair. Having a state-of-the-art facility, Oxmoor Collision provides the best aftermath collision services for all Hyundai make and model. We pride in being the only Collision and Body Shop at Louisville and have a premier dealership with Hyundai. At Oxmoor Collision and Body Shop, we offer performance parts OEM accessories for your vehicle according to your desire.
---
MOST POPULAR SERVICES
Bumper Repairs
Fender Repair
Glass Repairs
Weather Damage Repairs
The Best Hyundai Auto Body Repairs in Louisville, KY
When you visit Oxmoor Collision, we guarantee world-class collision and repair for your Hyundai. From genuine Hyundai parts, advanced technology, and well-equipped technicians, our services are excellent, timely, and we offer 100% lifetime assurances for all Hyundai collision refinish and repairs. Repairing your Hyundai from a destructive collision, so it looks brand new again, can sometimes be challenging. But with genuine OEM parts from Hyundai, we guarantee to fix your car according to your specifications with no imperfections and gaps. At Oxmoor Collision and Body Shop, we believe no job is too big or too small; thus, we prioritize our customer's certification as our top concern.
Breaking Down Collision Center Service
From a few scratches to severe damages on your Hyundai, we provide the best repair services, which include; Shuttle and Towing services, lifetime assurances of artistry, computerized Hyundai refinish, outstanding service, and customer satisfaction. Adhering with Hyundai strict repair guidelines, Oxmoor collision, and Body Shop, we utilize Hyundai original spare parts for your vehicle. We categorize the damage into three categories based on the extent of the collision:
Cosmetic damage results in dings on the Hyundai hood, getting scraped on the bumper, and paint scratches. Our technicians, with a vast knowledge of paint refinishing, are ready to work on your vehicle.
Hidden damage affects the vehicle's inner parts, where we use our computers to determine what the diagnostic systems disclose about the damage.
Structural damage affects the hood of the car. Our technicians who have an understanding of manufacturing background provide top-notch repairing services to tour Hyundai.
---
Schedule Service at Our Certified Hyundai Collision Center Today
What makes Oxmoor collision and Body Shop the best deal in town is the dealership Amenities on offer, including Valet service. We offer transportation services to customers who need it, and Status updates through-out the vehicle repair process. Our technicians keep your up to date with your Hyundai repair proceedings via phone, text, or e-mail as you wish.
Oxmoor Collision is located at:
11505 Electron Dr • Louisville, KY 40299