Certified Toyota Collision Repair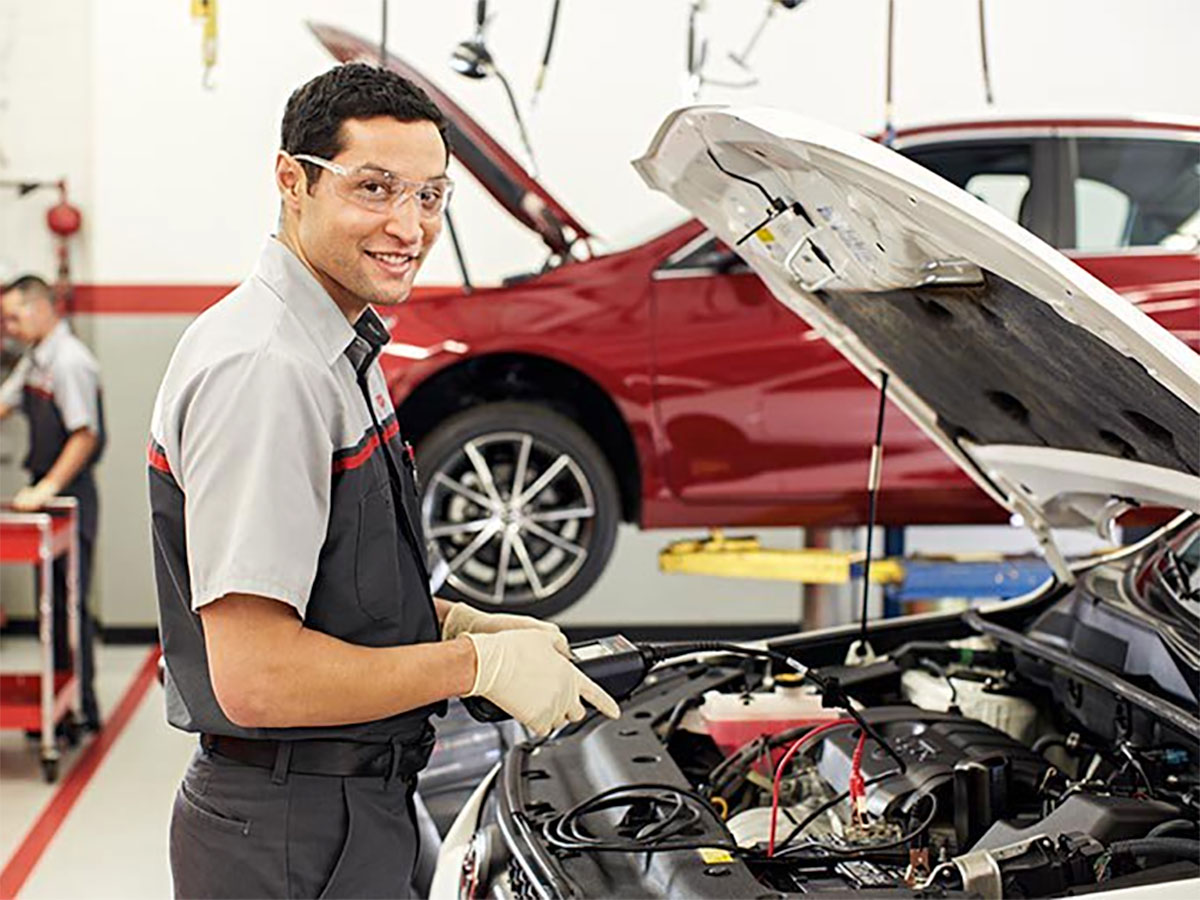 Toyota Auto Body Repairs from Oxmoor Collision
We are Oxmoor Collision, a body shop that serves Louisville, Kentucky, and surrounding areas. We provide various auto body repairs to guests from the Louisville, St. Matthews, Lyndon, Middletown, and Jeffersontown areas. At Oxmoor Collision, we primarily focus on Toyota vehicles and consider ourselves a Toyota body shop.
Our Services
At Oxmoor Collision, our main goal is to restore damaged Toyota vehicles to like-new conditions. To achieve our goals, we service vehicles as needed on a case-by-case basis. This may include making repairs to existing body panels or completely replacing the panels with new ones. We make repairs to auto body parts, auto body frames, auto body windshields, and other parts that can be repaired.
---
Initially, prior to beginning the repair process, we assess the damage to a vehicle. We determine exactly which parts need to be repaired or replaced, then provide you with the results of our findings. To provide the most comprehensive assessment, we often have to remove existing parts to inspect any underlying damage that may exist on the vehicle.
Once we have contacted our customers about our findings during their vehicle's inspection and agreed to the changes, we begin to repair the vehicle. Repairs may include removing additional panels to better access other parts or replacing other parts that may help the new pieces fit better. The number of repairs that we may need to make depends on the condition of the specific vehicle. The process can be as simple as replacing minor parts to as extensive as replacing large parts and repainting the vehicle.
As alluded to earlier, there are numerous auto body repairs that can be made to a damaged vehicle. The most simple repairs, paintless dent repair (PDR), involve removing a dent from a vehicle without having to paint the vehicle at all. Dent repair, a slightly more involved repair than PDR, requires us to possibly cover the dented area with filler and paint over the filler with your vehicle's color. Body panel replacement is the process where we remove and replace panels that have been damaged beyond repair. Frame repair is one of the most serious repairs that we can make to a vehicle and ensures that your car is as safe as possible after a collision.
---
Visit Us Today
If you search for "Toyota body shop Louisville" on the internet, you will most likely find our shop among the several results. We pride ourselves on the services that we provide and hope to satisfy you with our great service. Feel free to visit us or schedule an appointment with us if you ever need body repairs on your Toyota vehicle.
Oxmoor Collision is located at:
11505 Electron Dr • Louisville, KY 40299