Ford Certified Collision Center and Body Shop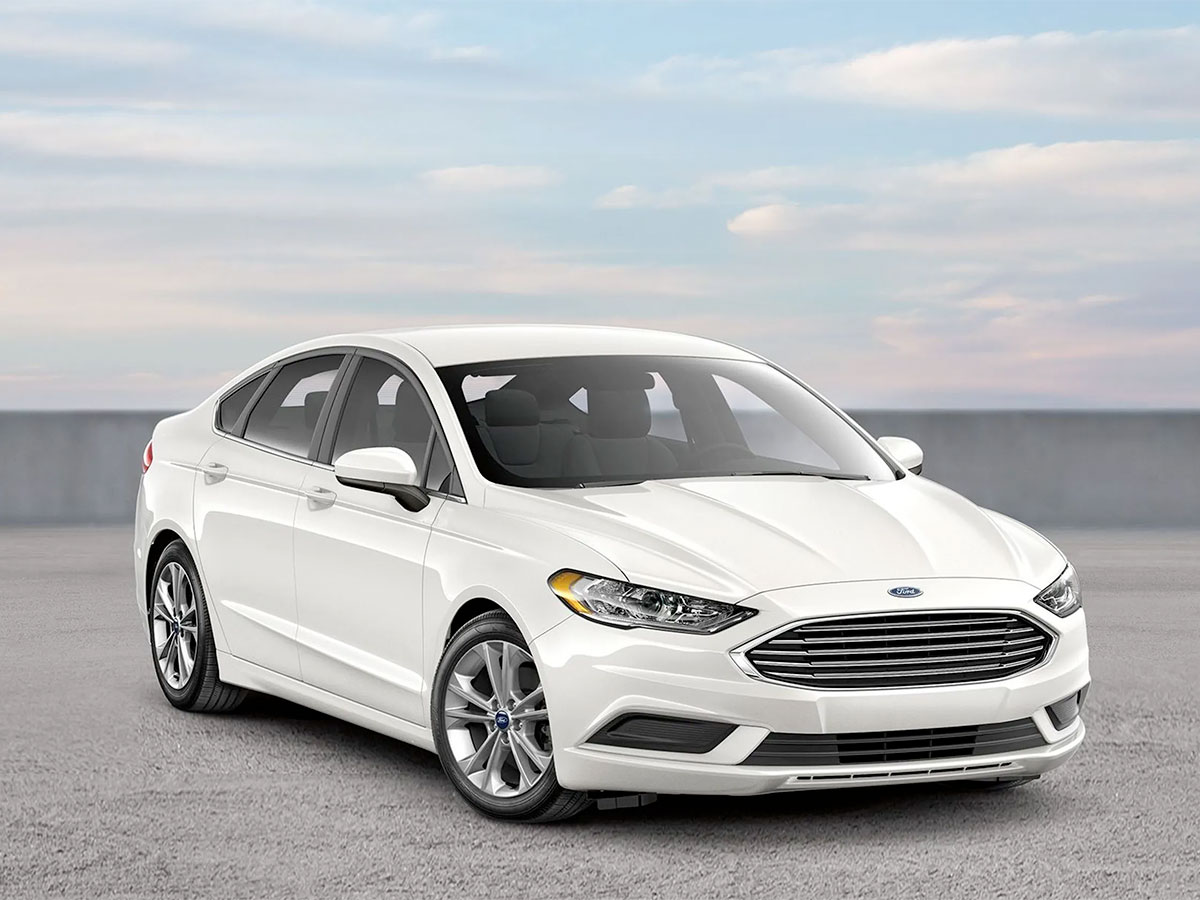 Finding the Best in Bodywork and Repair
Auto body repairs are a common part of Ford ownership and can range from simple repairs to more involved. No matter what the scope of your repair needs we can help and offer top of the line service and certification.
---
Services We Offer
At Oxmoor Collision, we are a fully certified Ford body shop and experienced in automotive repair having helped Ford owners in the greater Louisville area with all their Ford repair needs. We offer assistance in the following areas and can help restore your car to its pre-damaged state.
Dent Repair
Dents are one of the most common types of automotive body repairs and can be caused by very common events such as hitting a pole, stray shopping carts, or someone opening their car door into your car in a Jeffersontown parking lot.
Bumper Repair
Your Ford's bumper is often the first point of impact in many different types of accidents in Lyndon. No matter what the extent of your bumper's damage we can help in repair or replacement.
Frame Straightening
Your automobile's frame is essential for proper support and driving responsiveness. If an accident has bent your Ford's frame we can help restore it to exact factory specification.
Windshield Repair
Chips and cracks are one of the most common forms of automotive damage and can be caused by a variety of events while driving in Middletown. No matter if it's a deep chip or a small crack we can help repair your car's windshield using the latest in automotive repair techniques.
Storm Damage Repairs
A random St. Matthews hail storm or wind storm can occur seemingly out of nowhere and can easily damage your car's glass and paint. A hail storm can easily leave small pings and surface damage across your automobile. We can also repair any damage the weather may do to your Ford's glass.
Paintless Dent Repair
Not all body repairs involve damaging your paint. Our paintless dent repair can easily pop out certain dents without any damage to your car's paint while restoring it to factory condition.
The Importance Of Certified Service And OEM Parts
When you select a certified Ford collision center you know the work you will receive will meet Ford's exact specifications for quality work. A certified shop also only uses OEM parts ensuring a level of not only comparability but performance.
---
Oxmoor Collision – Ford Owner's Body Shop of Choice
We know you have a choice in automotive repair shops, and that is why we strive to be the best. We are top in repair quality, we have an experienced staff, Ford approved OEM parts, and amenities to make your visit a good one. Call us today or make an online appointment to learn more.
Oxmoor Collision is located at:
11505 Electron Dr • Louisville, KY 40299