Mazda Certified Collison & Body Shop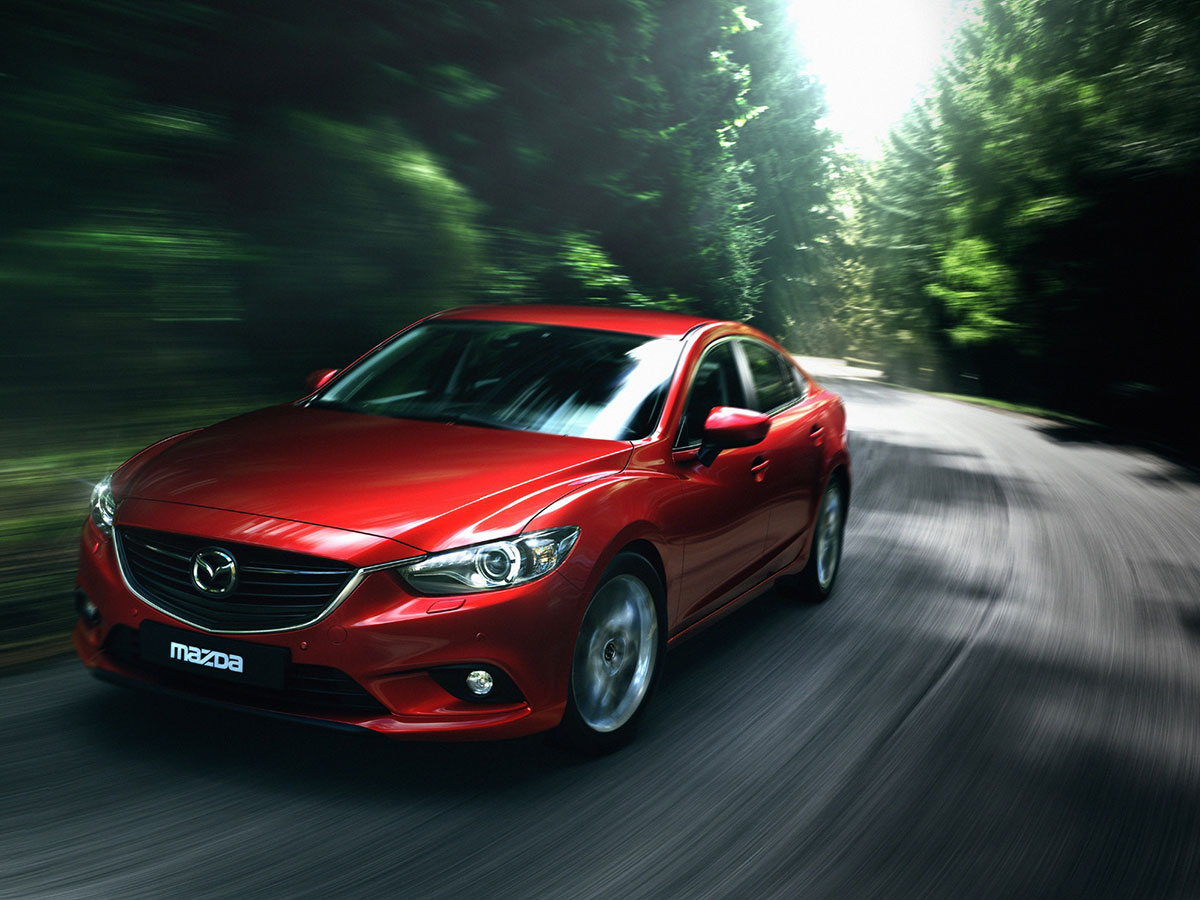 Oxmoor Collision Is Your Mazda Certified Collision and Body Shop in Louisville, KY
Nobody wants to be in a collision and need a body shop, but if your Mazda needs repairs, make sure it gets only the best. At Oxmoor Collision, serving St. Matthews and Middletown, we will be glad to restore your Mazda to its original quality. Learn more here!
---
Common Mazda Services at Oxmoor Collision
Paintless Dent Repair – If your Mazda has a dent that hasn't damaged the paint, and it's not too close to the edge of the body panel, we can often use paintless dent repair! This is less expensive than using paint, and your Mazda will look as great as ever!
Dent Repair – For more serious dents that include damaged paint, bring it by Oxmoor Collision for dent repair. We will use genuine Mazda paint to make sure that your vehicle retains its original look.
Bumper Repair – The bumpers are some of the more commonly damaged components since they are designed to absorb the impact of frontal and rear collisions. At Oxmoor Collision, we can inspect your bumper and decide whether repair or replacement is the better choice. If we need to replace the bumper, we will use a genuine Mazda OEM bumper.
Frame Straightening – Collisions can make your Mazda's frame crooked. In turn, this makes for a dangerous drive, which may lead to more problems down the road. At Oxmoor Collision, we can straighten the frame to ensure smooth, safe, and enjoyable driving again.
Windshield Repair – If you have a small chip in your windshield, don't let it become a bigger problem! Instead, come visit Oxmoor Collision for windshield repair. We can also replace windshields with more damage.
Storm Damage Repairs – Whether your Mazda has been buffeted by hail or hit by a falling branch, visit Oxmoor Collision for storm damage repairs.
Why Choose Oxmoor Collision for Your Mazda Repair Needs?
At Oxmoor Collision, your Mazda will get certified service performed by our expert technicians. When performing any repairs, they will use genuine Mazda tools and OEM parts, and paint. To make your experience more convenient and enjoyable, we can work with your insurance, so you don't have to worry, and you'll find our prices are competitive.
---
Schedule Your Free Estimate at Oxmoor Collision, Serving Lyndon and Jeffersontown, KY
At Oxmoor Collision, we proudly offer free estimates. You can schedule an estimate online, then, bring your Mazda by Oxmoor Collision. We think you'll love our combination of reasonable pricing and Mazda expertise! We look forward to seeing you and your Mazda at Oxmoor Collision.
Oxmoor Collision is located at:
11505 Electron Dr • Louisville, KY 40299
Dealer Wallet Service Marketing & Fixed Ops SEO by