Porsche Certified Aluminum Repair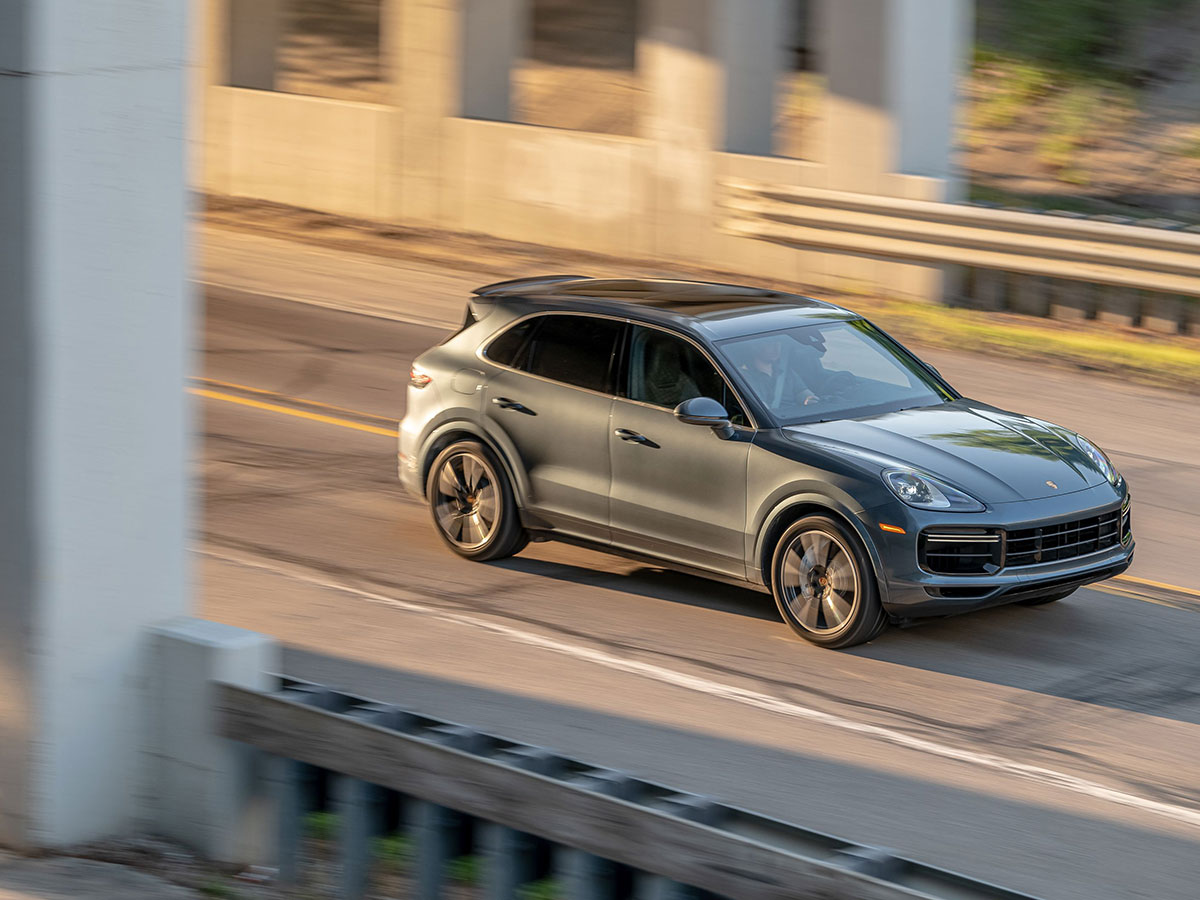 Visit Oxmoor Collision in Louisville, KY for Porsche Certified Aluminum Repairs
Porsche models are truly exceptional vehicles that push the limits of what's possible, always finding new ways forward. Vehicles made by Porsche are known for combining comfort with driver-oriented power and responsiveness. To achieve an even better experience, many Porsche models use aluminum for much of the bodywork. The Porsche 911, Porsche Panamera, and Porsche Cayenne are among the models that cut down on weight by making extensive use of aluminum alloy. In addition to decreasing the body weight, aluminum also provides for a stiffer ride and can even make your vehicle safer.
If you drive a Porsche model with an aluminum alloy body and the aluminum has been damaged in an accident or otherwise, there's only one place to go near St. Matthews and Lyndon: Oxmoor Collision! Our body shop is part of the Porsche Approved Collision Center Program, which means we have been authorized to perform repairs on Porsche models, and this includes Porsche models that make extensive use of aluminum. Learn more about the Porsche Approved Collision Center Program below, and then come by Oxmoor Collision if your Porsche needs any repairs.
---
Why Choose Oxmoor Collision for Porsche Aluminum Repairs?
As part of the Porsche Approved Collision Center Program, Oxmoor Collision is guaranteed to live up to Porsche's high standards. After all, you don't want to take your vehicle to a body shop that will deliver subpar repairs or give you anything that's less than perfect. The Oxmoor Collision technicians have been trained in Porsche-specific auto repair techniques, including techniques specific to aluminum body panels. They have been certified by Porsche, so you can trust that your Porsche will get the care it deserves. If you need any part of your Porsche replaced, we will use only OEM body panels and genuine Porsche tools and equipment. This way, your Porsche will retain its notable integrity. Our collision center is regularly monitored by Porsche factory technical personnel to ensure that we live up to the manufacturer's stringent standards.
---
Schedule Porsche Aluminum Repair at Oxmoor Collision, Serving Middletown and Jeffersontown, KY
At Oxmoor Collision, we know that being in a collision and needing repairs is stressful. That's why we strive to make every other part of the experience as stress-free as possible for you. We offer free estimates, so you don't ever have to feel tied down to us. If you decide to go with the unbeatable quality offered by Oxmoor Collision, you can check to see your Porsche model's repair status. We can even work with your insurance for you! Schedule your free estimate today at Oxmoor Collision.
Oxmoor Collision is located at:
11505 Electron Dr • Louisville, KY 40299
Dealer Wallet Service Marketing & Fixed Ops SEO by